Some of the news of importance to Torino guys! If you have anything to share about new items, services, recommendations, etc... send them in...
7-31-2004 - For Sale: Shop manuals on CD Rom. Print out what you need. Mark it up, get it greased up, drip oil on it and when your done, toss it in the thrash. Save those expensive and rare manuals. 1960-1972 Ford/Lincoln manuals include the Master Parts Catalog. This shows the sequence of assembly and those all important Ford part numbers. Shop the swap meet armed with the part numbers you need. End the guessing. $49.95 plus $3.85 Priority USPS to your door. Michigan address at 6% state sales tax. Order online with a major credit card from my web site: www.ostalecki.com Questions: jerry64@peoplepc.com-2004
7-25-2004 - I've recently came up with a way to make a ram air hood for the 73 and up torinos. Theses hoods look like the 72 hoods but will fit 73 and so on.I would like some feedback to any interest for one of these hoods as i am thinking of making and selling them special order out of my shop. I've spent hours upon hours making the perfect templates to do this. Theses hoods require a 73 and up flat hood and i use old 72 ford hoods for the scoops. Everything is hand crafted ending in a (non-functional) ram air hood to fit 73 and so on. Only junk 72 hoods with good scoops are cut up! We here at showtime motorsports and classic cars wouldn't think of cutting a good hood!! This causes me to have to sell at a slightly higher cost. Anyone interested could figure on somewhere around $550-$695 plus S/H cheaper with good core hood. I dont have any pictures as of yet but if you can picture the 72 ram air thats what your 73 hood would look like.Still in final rnd stages but all looks good just looking for any interest or feedback. Thanks Dave Showtime Gigl my email is gigl71@charter.net for anyone interested
3-2-2004 - "First, I'd like to introduce myself to those who don't know me. My name is Mike McPhillips and have been a member of many Ford/Torino groups the last 6 years. I own a 1972 Gran Torino Sport with a Q code engine (351CJ) and a 4 speed. I have decided I'd like to track what of these are left in existence today, along with current locations and original sales locations and any other data I can collect. This registry is in no way, shape or form meant to out do any other existing Torino registries, but to zero in on the 1972 & 1973 Q code, 4 speed Gran Torino and Ranchero's ONLY. If you own one of these vehicles, or know the whereabouts of one, I would appreciate it if you could send me the VIN and door tag data along with any other information. ALL information provided (VIN #, owners name) WILL BE KEPT CONFIDENTIAL. I'm sure there will be a few bumps along the way and hopefully things will get better as this thing gets moving. I am by no means an expert. I just own one of these fine rides and want to track how many are left. Any help with numbers is greatly appreciated. Even if its a vehicle that's been or being parted out, in the junkyard, buried in the woods or swamp. Sincerely, Mike McPhillips AKA "McFord" mcford73@sbcglobal.net "
2-28-2004 - "NOW AVAILABLE" 70 Torino Twister & 70-71 Torino Cobra/GT black laser stripe kits!!! The 70 Torino Twister set comes complete with the two rear quarter panel decals as well as the side stripes. The 70-71 Torino Cobra/GT comes with the two side stripes. All of the stripes are made out of high quality premium 2 mil cast non-reflective vinyl (no cheep stuff here or clear backed decals). Laser stripes are patterned after original laser stripes so they are the same shape and size of the originals. The Twister decals are a graphical repsentation of the originals and sized to look right on the rear of the car. All decals can be ordered with or without the "COBRA" lettering or the Ford logo. The stripe kits can be ordered in other colors if need be, so don't let the black color stop you from ordering. Now for the good news, I have done some checking on the web and you can get laser stripe kits for around $320.00 and a 70 Mustang Twister set for $189.00(no one sells a Torino set!!). Trust me my pricing much lower than those prices. For more information email me at: jstern429@comcast.net I have pictures and a price sheet I can email to you. Thanks, Jeff
2-22-2004 - Hi Mike! I have a recommendation on a vendor, that being Mark at Toploader Heaven. I send him an original ratty old Hurst 4-speed shifter to be rebuilt for my 1970 Torino Cobra. His prices were reasonable, his communication excellent, and his work really amazing! I was thrilled with the final product and it looks & works great. His website is http://www.toploaderheaven.com/ and I've attached a picture of my shifter that he sent me while in progress of being rebuilt. I would highly recommend without hesitation!
Thanks Kev http://www.torinocobra.com/guest_htm/kevin_mcconkey.htm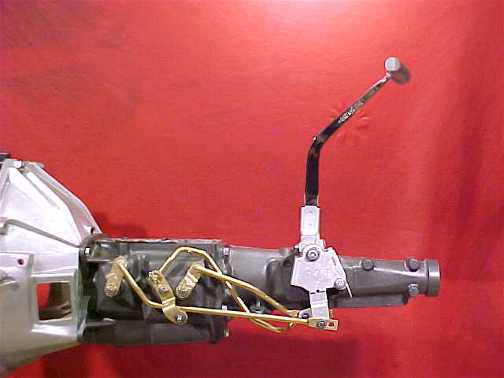 2-16-2004 - "Hey Mike, A "FYI" for Torino friends.......... Uhaul Clearly states in their "go-no go" manual for cars you can and cannot haul on their trailers......... 70-71 Torino (tooooo heavy)
No insurance if you have a problem or have a gulp accident...... even if someone hits you!!! I read it in black and white with my own peepers.
Caution... Ken Blades"
2-16-2004 - "Hi my name is jesse,i have a 70 ranchero.love the 70-71 body,s. I just wanted to let you now there is a place who makes torino fiberglass! it is called us body source. the site address is www.usbody.com.i hope this helps someone,thanks for the best site ever! Jesse"
2-15-2004 - "Mike, I just got my rim blow steering wheel redone by Dave Prine who has an ad on your site (the Rim Blow Buddy). Outstanding quality of work - looks better than new.
Not sure if you do recommendations anywhere on your site, but if you do I would like to add a comment about his high quality work
Walt Golembi"
5-8-2003 - "Well I only looked through the site for ten minutes or so and I was thinking that maybe you should you have a parts or a wanted page. As I entered into the guest book, I own a gasket company called RatGaskets and we manufacture a full line of header and exhaust manifold gaskets for any ford engine or application. As of right now we are the only company that makes a .0625 inch thick cobra jet or super cobra jet gasket. Our gaskets are made of solid dead soft copper. We are selling a ton of these to cobra jet builders. One of my clients recommended that I should email you and see if you could list some sort of ad on to your site. What do you think? Please try to let me know. Thank you!
sincerely, Mike Swank phone (714)671-0771 Fax (714)671-0773"
5-8-2003 - From Erin "If looking for orig 70-71 factory unit,good luck.That's what you should get if obtainable,and reasonably priced. However,there's an alternative, and it's a factory piece, and trust me, it's a good one. I have 2 cars, w/this set-up. Oil Cooler Adapter (the unit) E7TZ6881-A 0-ring 8714591 Bolt gasket EAA6749-A Bolt E8TZ6894-A All from Ford dealer. And all of this will be about $250.00 new. Fitting,oil filter adapter 6890-A from National Parts Depot(800)235-3445 cost is $4.23 This is from a late 80's pick-up,a Super Camper Spl. or whatever the model was called. Point being, this is a beautiful cast piece,and causes no loss of oil pressure as some aftermarket units can. DO NOT get the little Hayden disc type adapter. They are worthless! Easy for a machinist to do- oil filter adapter needs to have internal hole tapped and threaded for bolt. It's not involved. However,remove the filter from your block, and then remove hex nut adapter (that filter screws on to) and see if boltE8TZ6894-A will screw into block. I know for damn sure it went right into my 70 Cleveland block.It would be a lucky find in a wrecking yard. You like the orig 70-71 units, yet just can't find one? Trust me,you'll like this. I wouldn't run anything else. Oh, this will not fit the FE motors. I hope this info will help you guys."
5-8-2003 - "hi mike, Mark here, thought you might want to post this. auto city classic inc in lsanti,mn there are going to start making new gas tanks for Torinos. they will be available soon. They are taking names & numbers. also could you contact the people in the Fairlane Club of America and let them know. the phone # is 1-763-444-5880. fax# 1-763-444-5985. these guys were at back-to-the-fiftys in the twin citys Minnesota. their address is 28433 hwy 65 ne lsanti, mn 55040 . tought it might help some members of the club&your great web sight .
p.s. will be sending a pic of my cobra soon . take care and god bless. Mark"
6-27-2003 - From Mika Talvitie from Finland. "Hi, after six years of work I got my 1971 Torino 500 2 d ht back on the road. It has 351 4V+C9 with 9inch limited slip 3,25 ratio rear end. Power disc brakes no power steering.
Me and two of my friends will head out on a trip starting on 3rd of July with a ferry trip from Helsinki to Stockholm. From there we will head out to the largest cruising meet in the Europe (last yeat over 40000 thosand people and 10000 american cars). It is called Big Power Meet in Vesterås, Sweden. From there we will head up north and to Norway Trondheim and back to Finland. Along the way we will do some fishing etc. But hey please pass along this website address that will activate on 3rd of July: www.timomalinen.com we will have digicamera, mobilephones and labtop computer on the road and we will update the pages daily.
It will be interesting to see how the car runs through the mountains...
regards from Finland, Mika"