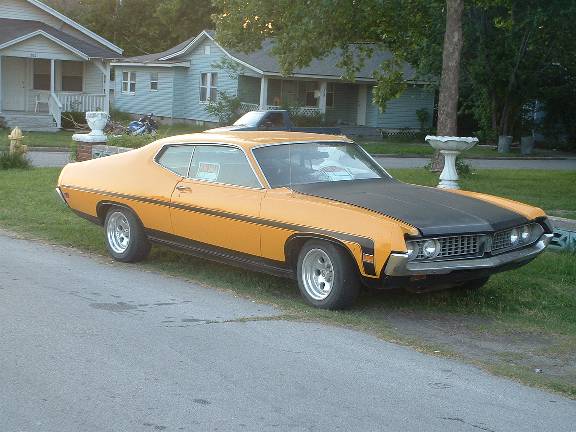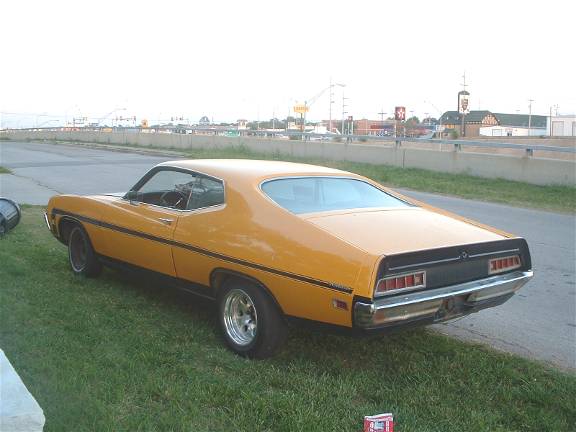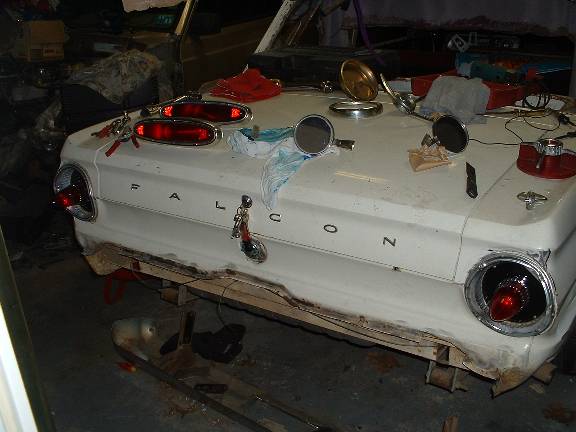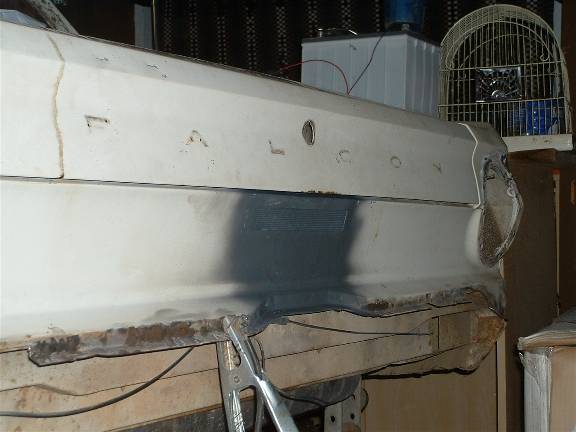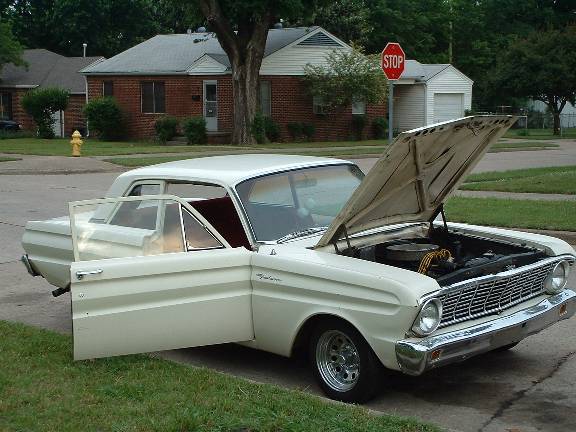 "Hello Mike, My name is Ray and I live in tulsa okla.I am 37 years old and have been a Torino nut since before I could drive. MY grandmother bought a 1968 torino new and I remember really liking the car. She put over 500k miles on it before my uncle wrecked it about 10 years ago.I bought my first 1972 Torino from my mom when I was 14 with money I made mowing yards. When I was 16 I signed up with auto body at the local vo-tech and was able to do all the body work. I kept the car for about 8 years and during that time I got married and started having kids. Then money problems came and I sold it. I have had several Torino's since then like a 1973 fastback a 1972 fastback baby blue that I paid 800 for back in 96 that had only 70k miles on it. Again money problems forced me to sell that car to a friend. To this day I keep talking my friend into selling it back to me but his wife loved the way the car handles and wont give it up. Now I have a 71 Torino (pics included) that I have done some trading to get. I like the car but if I could ever trade it for another 72 coupe or fastback I would in a heartbeat. This car has a fresh 351 Cleveland and C6 trans. Floors nice with just a few pin hole rust spots. Paint job is nice but who ever painted it missed several dings that needed to be taken out. Other then that it runs reall strong. Anyways I wanted to send you some pics to add to your web page if you like and Also I know its not a Torino but I wanted to include my project that I have been putting alot of time into. Its my 1964 falcon that I am building. Plans are a 347 storker with a t-5 trans out of a 96 mustang and a disc brake rear end out of a 96 mustang. Body is real soild but did have to replace the floor on driver side. Body customs are shaved door handles,trunk, and gas cap.In place of gas cap I put a 3rd brake light in.And changed the lights to a 59 caddy. Hope to see pics on web page,,
Thanks Another Torino fan
Raymond McCloud, Tulsa, OK"


Monday, January 17, 2011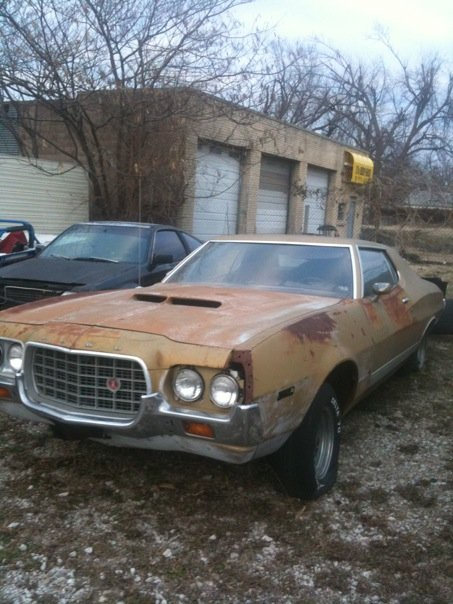 Hello,

My name is Raymond McCloud and a while back I posted a Torino on your web page that is on Page 19 and in my description I hoped one day that I could find another 72 Torino. Well, I found a real good one. Its a 1972 Gran Torino Sport Q code. The car was bought new in Tulsa Oklahoma and was registered to the original owner up until this summer when I put it in my name. I even got a copy of the first title the car was issued. I ordered a Marti Report and it shows to be 1 of 504 with options ordered with car. My plan is to do a complete restore back to factory specs and enjoy it for a long time to come. I hope to see it listed on your site.

Thanks from another happy torino fan.