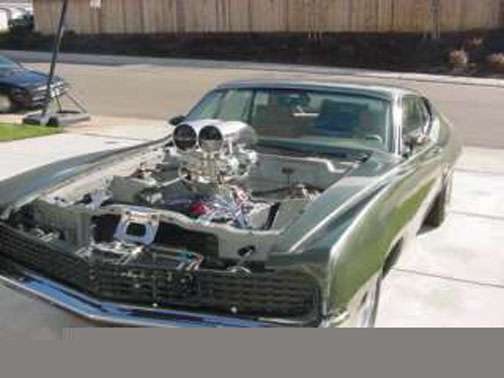 I received the following from Jim Edmondson. Jim writes "LOOKIN TO JOIN SOME CLUBS, RAN ACROSS THIS WEBSITE...TRULY COOL! DID NOT REALIZE THAT THERE ARE SO MANY TORINO LOVERS OUT THERE, I AM AMAZED. I HAVE A PROJECT PROSTOCK 70 GT TORINO I AM WORKIN' ON AND LOOK FORWARD TO SHOWING IT OFF ONE DAY. I WILL ATTACH A COUPLE PHOTOS FOR YOU. I HAVE HAD MY TORINO SINCE 1980, I PURCHASED IT FROM MY AUNT WHO BOUGHT IT BRAND NEW...IT IS NO LONGER THE SAME CAR. MY LICENSE PLATE I PICKED SAYS: DYNASOR BECAUSE THAT IS WHAT I THOUGHT UNTIL I SAW THIS WEBSITE, TORINOS ARE STILL A MINORITY BUT MUCH MORE WELLFULL THAN I GAVE THEM CREDIT FOR. I AM KINDA NEW AT THIS...IF I NEED A PART LIKE A CENTER CONSOLE FOR MY CAR HOW DO I GET THE QUESTION OUT THERE? HOW DO I LET OTHERS KNOW WHAT PARTS I HAVE AVAILABLE ETC.
LOOK FORWARD TO YOUR RESPONSE.
THANK YOU JIM EDMONDSON"
Thanks Jim, we're all "Dynasor's" and proud of it. Very cool car! Need parts? send me an email in the form of a classified ad and I will post it.
Thanks again!!!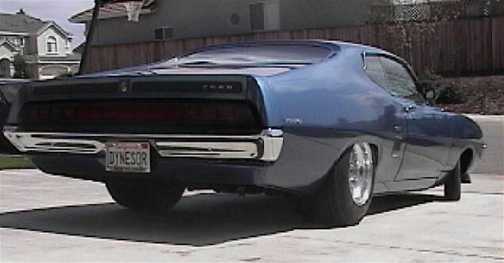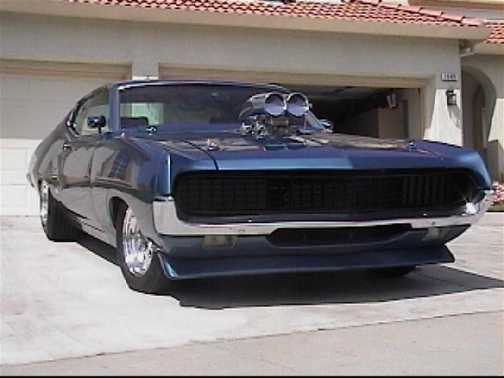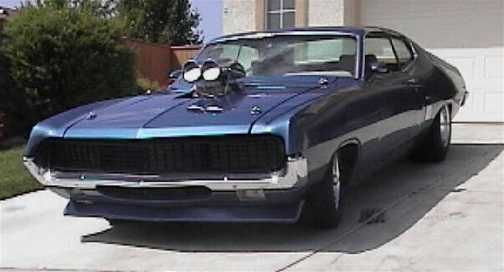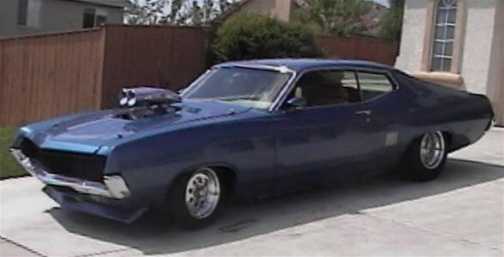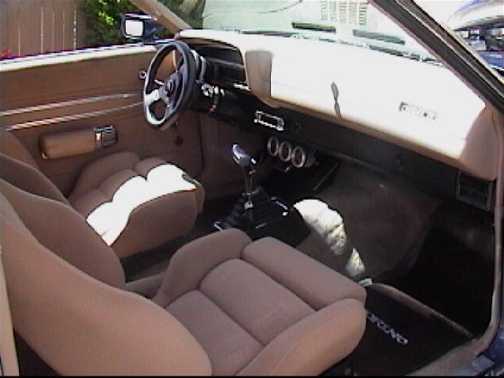 05-29-2003 - Updated pictures , used to be Dynasor, now it is Dynesor!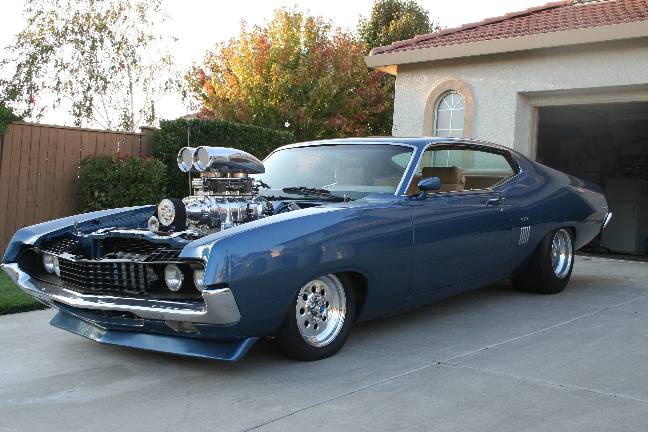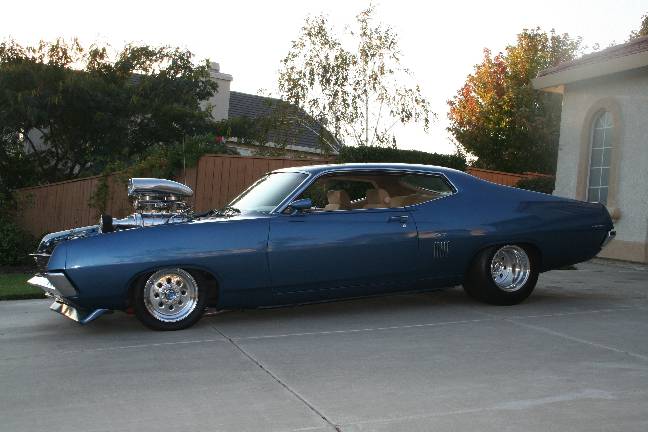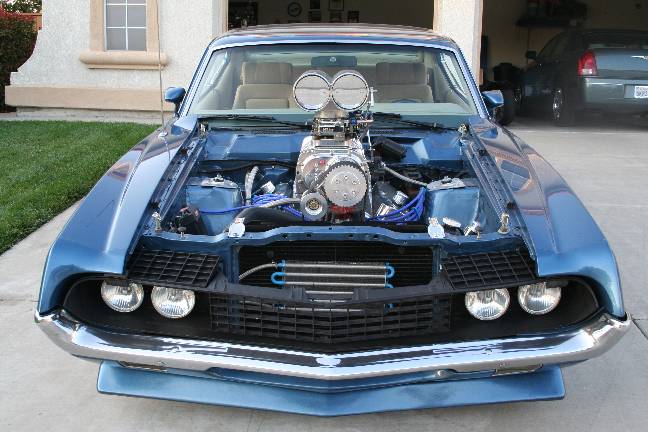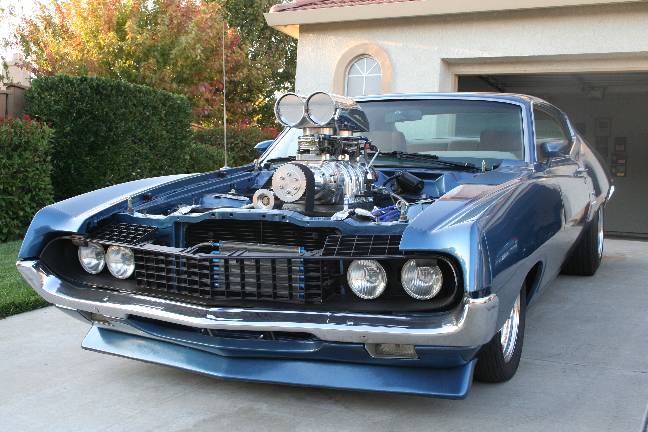 12-17-2006 - "Hey Mike, I have a set of pics to update some that I have sent to you awhile ago. "Dynesor" I have put in an FE390 Blower motor, phew this thing is fun now!
I saw an article/pics for the 2006 Fairlane meet in Reno Nevada, that was submitted by Barry Madden on your website, I accidentally met him in a parking lot a month or so ago, and what a great guy he is, has a pretty cool project going on himself. We exchanged some parts and will be seeing more of each other and I am sure that your great website will be part of those discussions.
Thanks for keeping up the totally cool Torino image!
Jim Edmondson - Rocklin, CA"
Monday, December 20, 2010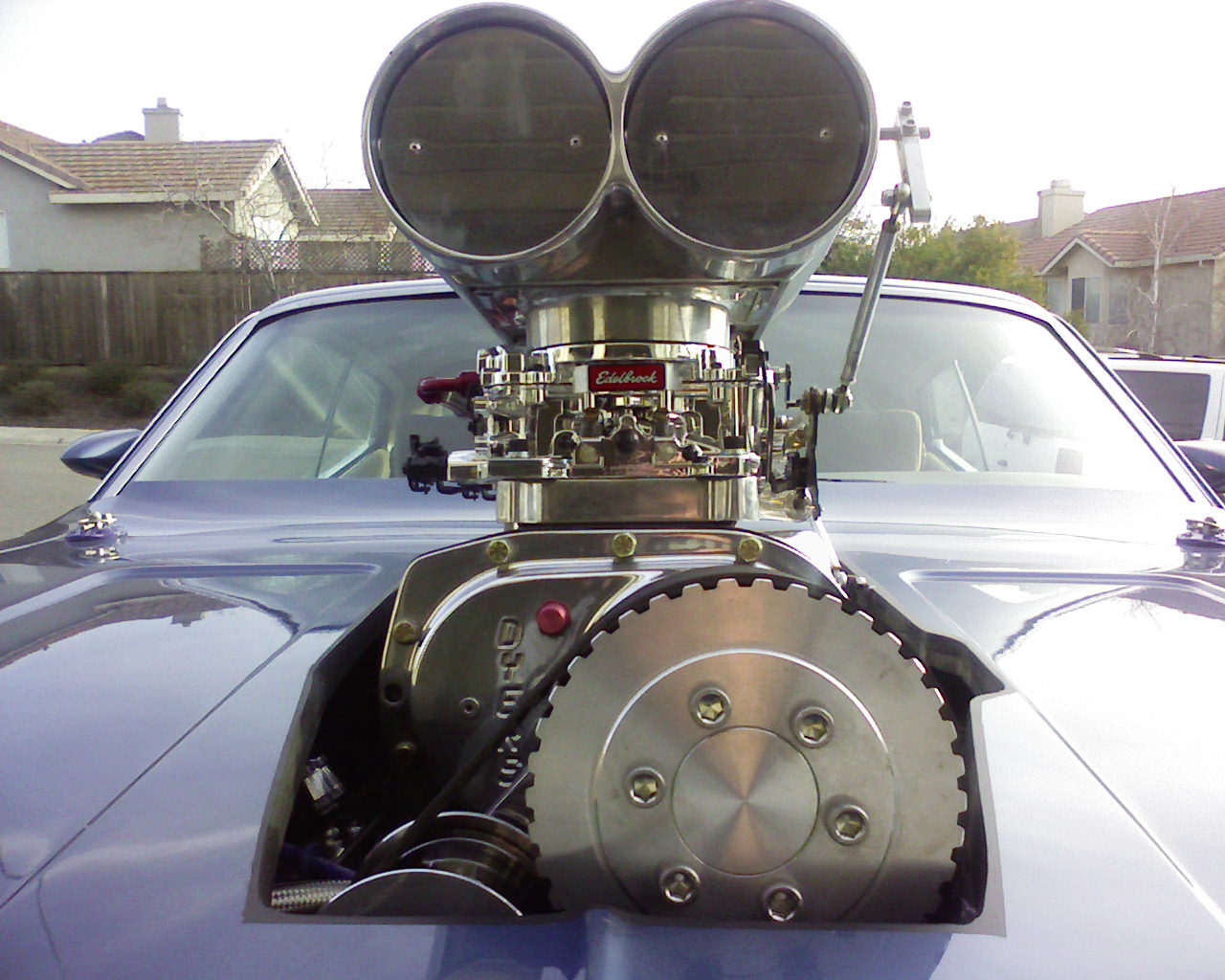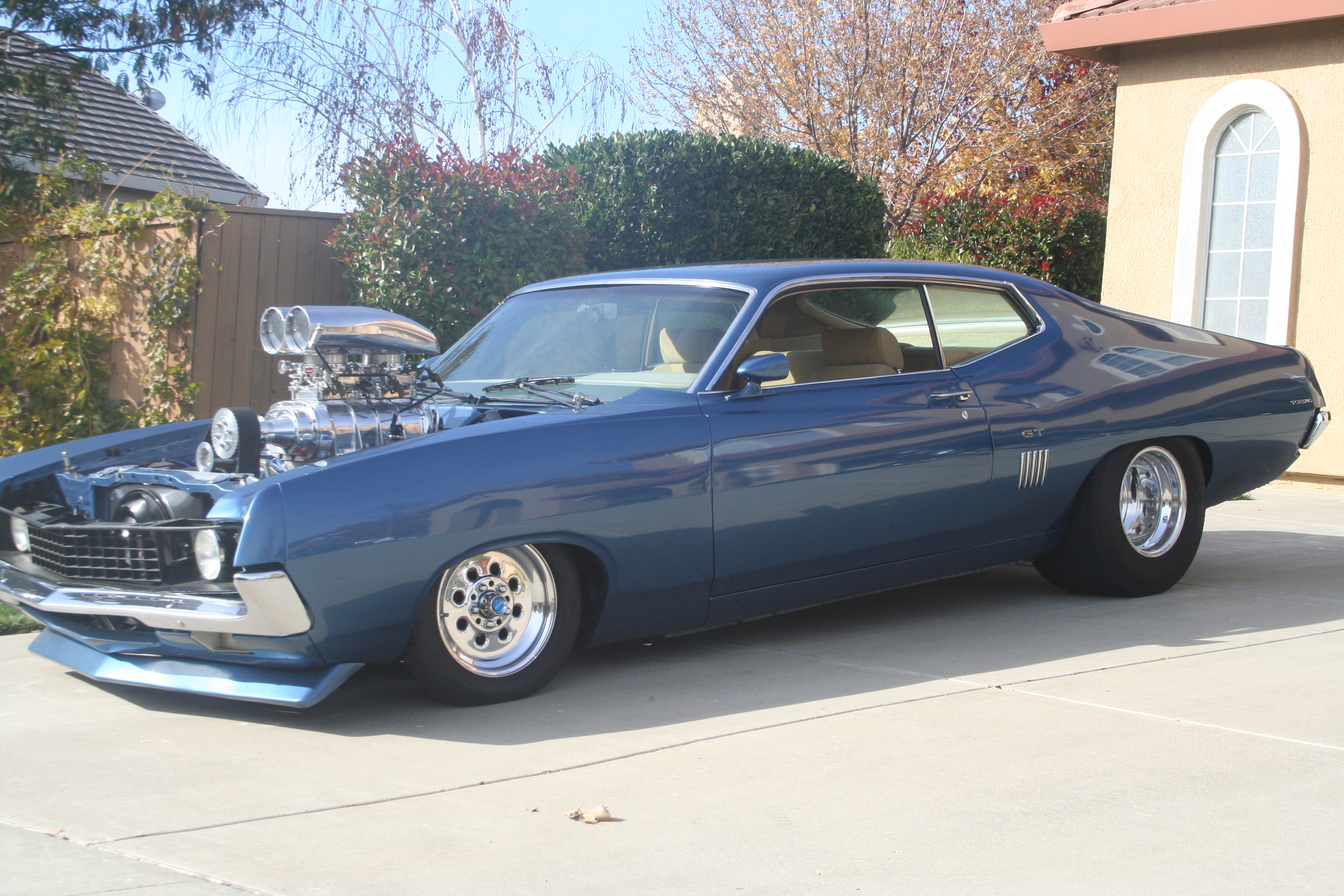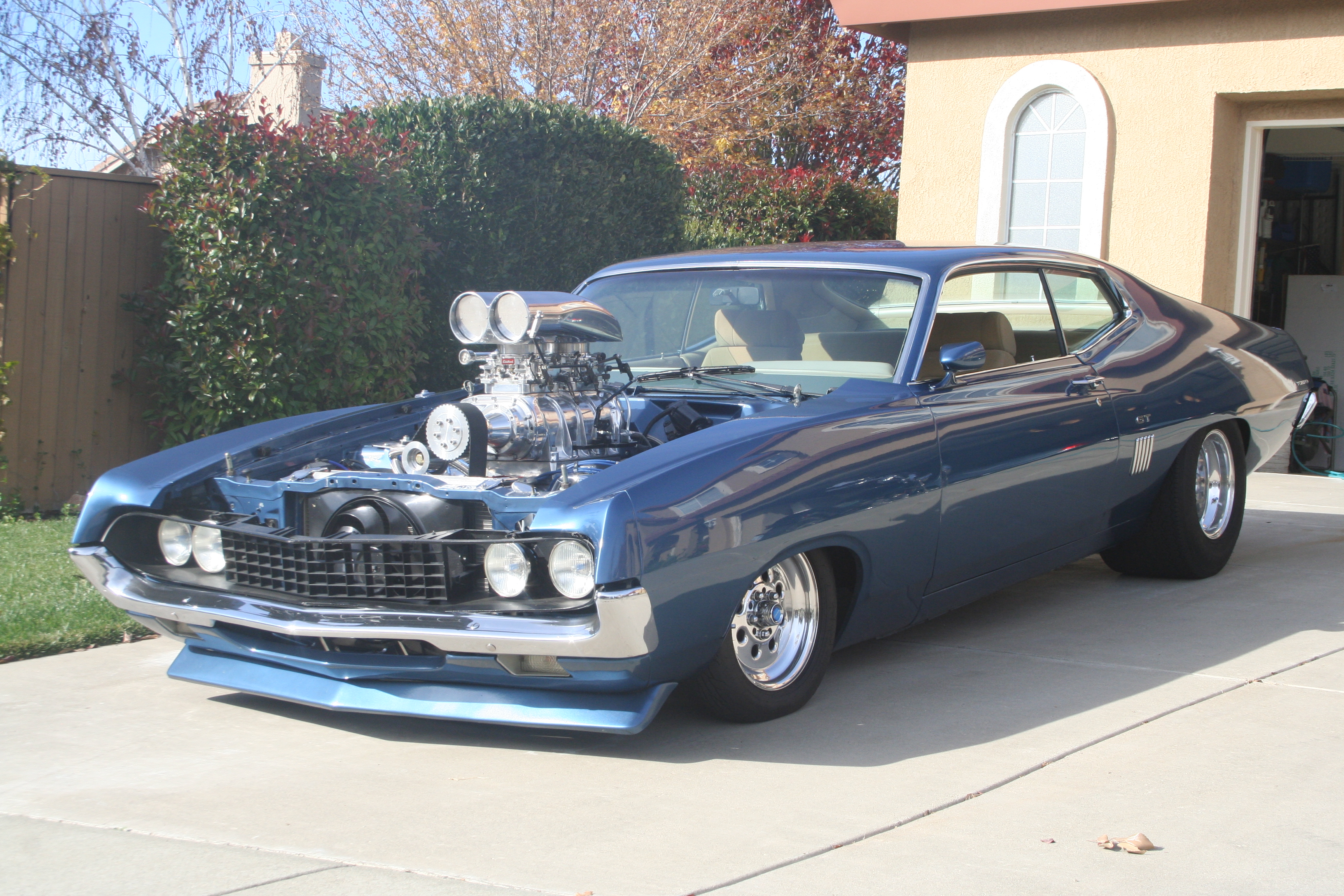 Updated Pictures for

Jim Edmondson
Rocklin, CA